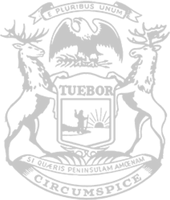 Rep. Filler: Governor's track record on issues affecting rural Michiganders is appalling
State Rep. Graham Filler today expressed continued frustration about the governor's treatment of rural Michigan communities.
On Tuesday, Gov. Whitmer announced the creation of a new Office of Rural Development within the Michigan Department of Agriculture and Rural Development (MDARD), touting that she is "delivering on her promise" to support rural communities.
"Three years into her four-year term, the governor knows her track record is weak in rural communities," Filler said. "Her policies, budget priorities and actions have routinely hurt folks in rural areas of our state. Does she think the people I represent are going to forget about all the harm she has done because she formed a new government office? This is nothing more than an election-year stunt."
Filler pointed to new regulations implemented by the Whitmer administration that are hurting livestock farmers in Clinton and Gratiot counties. Her new rules for Concentrated Animal Feeding Operations forced farmers who have complied with environmental and state standards for years into non-compliance – leading to a massive lawsuit that is still in the courts.
He also pointed to the governor's veto of a bipartisan plan to expand access to broadband internet in rural Michigan communities. House Bill 4210 and Senate Bill 46 would have authorized tax exemptions for new broadband equipment that increases internet service in rural and underserved areas. Both bills passed the Legislature with bipartisan support, only to be vetoed by the governor last spring.
"Access to reliable and affordable internet is a problem that disproportionately affects rural areas of our state, but our governor vetoed legislation that would have helped address the problem," Filler said. "Families need internet for school and work, businesses need it to stay connected, and health care providers need it to offer virtual care. The need for all of this has become even more relevant during the pandemic. And yet, the governor chose to stand in the way. It's frustrating."
The governor has also repeatedly favored urban areas of the state over rural communities in her budget proposals. In her first year in office, the governor vetoed funding for a program sheriff's departments rely on to hire patrols for secondary roads and funding for rural hospitals in her attempt to try and force Michigan residents to accept a 45-cent per gallon gas tax increase.
Gov. Whitmer has done a tremendous amount of harm to the small businesses that help rural communities thrive – first shutting them down with her executive orders and then repeatedly vetoing funding and policy reforms put forth by legislators fighting to help them stay afloat. Her vetoes included a widely supported plan to eliminate a tax disadvantage faced by small local businesses, a tax exemption for personal protective equipment and other supplies purchased by businesses to reduce the spread of COVID-19, and legislation that would have ended Michigan's participation in the federal government's bonus unemployment payment program that exacerbated the worker shortage.
"The governor's actions speak for themselves," Filler said. "If she wants to help rural Michigan families, she's going to have to do a lot more than throw 'rural' into the name of a new office."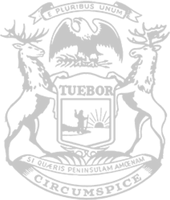 © 2009 - 2022 Michigan House Republicans. All Rights Reserved.
This site is protected by reCAPTCHA and the Google Privacy Policy and Terms of Service apply.