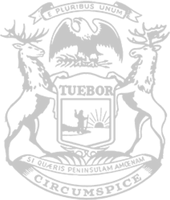 Rep. Filler: Michigan drivers to get $400 refund checks, a result of Legislature's car insurance reforms
State Rep. Graham Filler today of DeWitt said Michigan drivers will soon receive a refund of $400 per insured vehicle from the Michigan Catastrophic Claims Association.
The refund is a direct result of car insurance reforms approved by the Legislature in 2019.
"Every single driver who was paying car insurance in Michigan will now be getting a refund check as a direct result of the insurance reforms we approved," Filler said. "There could not be any clearer indication that these reforms are saving people money."
Since the reforms took effect in 2020, only Michigan drivers who select unlimited lifetime personal injury protection (PIP) benefits pay into the MCCA, which was created to cover unlimited lifetime medical benefits for people injured in motor vehicle crashes. The reforms also control costs by preventing hospitals and providers from overcharging for auto-related injuries.
The plan Filler backed required the MCCA to conduct an audit and refund drivers for surpluses when the fund is covering more than 120 percent of its projected liabilities.
After an audit identified a projected surplus of $5 billion, the MCCA's analysis determined that approximately $3 billion of the surplus could be returned to policyholders while ensuring continuity of care for auto accident survivors.
The refund plan submitted to Michigan Department of Insurance and Financial Services Monday by the MCCA will return money to every Michigander with an auto insurance policy in force as of 11:59 p.m. on Oct. 31, 2021. Drivers are expected to receive the checks in the second quarter of 2022.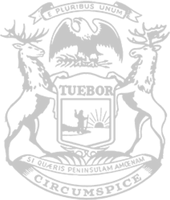 © 2009 - 2022 Michigan House Republicans. All Rights Reserved.
This site is protected by reCAPTCHA and the Google Privacy Policy and Terms of Service apply.