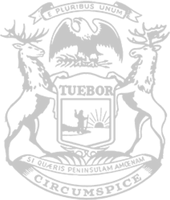 State Rep. Graham Filler is joined at the state Capitol by Ken Mitchell, a reserve officer and county commissioner in Clinton County.
Rep. Filler sponsors measure to declare December as Reserve Police Officer Month
State Rep. Graham Filler today led the Michigan House in adopting a resolution to declare December 2021 as Reserve Police Officer Month in the state of Michigan.
Filler, of DeWitt, said police reservists are drawn from their communities and provide crucial public safety support.
"Reserve officers provide a tremendous amount of support to their communities," Filler said. "The training reservists receive gives them the ability to provide immediate help to a citizen and stabilize a situation until sworn police officers arrive. It also allows them to perform routine support tasks, freeing up sworn police officers to focus their time on actual criminal investigations and law enforcement."
Filler's resolution reads, in part: "Members of law enforcement deserve the appreciation and respect of the people of Michigan for the merit, dignity, bravery, and reliability they exhibit each and every day. We must also honor the sacrifices made by families of police officers, as each day they must face constant fear as their loved one works to protect us."
Filler called on the public to show support for reserve police officers and law enforcement this month and throughout the year.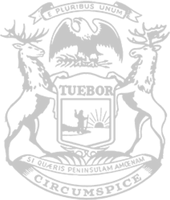 © 2009 - 2022 Michigan House Republicans. All Rights Reserved.
This site is protected by reCAPTCHA and the Google Privacy Policy and Terms of Service apply.