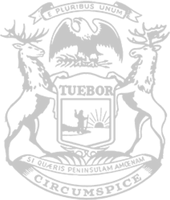 Rep. Filler votes to cut taxes, provide relief for every Michigan family
Plan reduces income tax for all, offers additional relief to seniors, families
State Rep. Graham Filler today voted to cut taxes for all Michiganders and offer additional relief to families and seniors on fixed incomes.
Filler, of DeWitt, said the plan will reduce the state's income tax rate to 3.9 percent and offer additional individual and retirement income exemptions for Michigan seniors.
"Prices are going up pretty much everywhere. We're all feeling it in our pocketbooks every time we pump gas or stock up on groceries," Filler said. "Meanwhile, the state has seen a huge increase in revenue that has produced a budget surplus. Instead of going on a big government spending spree, I'm prioritizing a tax cut that returns more money to Michigan families and seniors on fixed incomes who are struggling to deal with inflation."
Details of the plan in Senate Bill 768 include:
Reducing the personal income tax rate to 3.9 percent from the current 4.25 percent starting in the 2022 tax year. This would return nearly $1.1 billion to Michigan taxpayers in the first year. The cut follows through on a previous promise to restore the rate to 3.9 percent after it was raised in 2007 during Gov. Jennifer Granholm's administration.
Increasing the income tax exemption for seniors. Currently, residents age 67 and older are eligible to receive a tax exemption for their first $20,000 in total income, or $40,000 for those filing jointly. This plan lowers the age of eligibility to 62 and adds an additional exemption for retirement income. With the two exemptions under the plan, a person 62 or older with retirement income is eligible for $40,000 for single filers or $80,000 for joint filers.
Offering Michigan families a $500 child tax credit for each dependent age 18 and younger. Between the income tax reduction and the new child tax credit, an average family of four in Michigan could receive around $1,153 a year in tax relief under the plan.
Once approved by both the House and Senate, Senate Bill 768 will advance to the governor for consideration.
###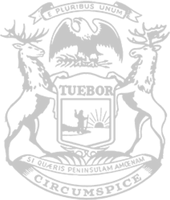 © 2009 - 2022 Michigan House Republicans. All Rights Reserved.
This site is protected by reCAPTCHA and the Google Privacy Policy and Terms of Service apply.