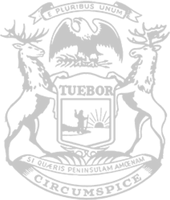 Rep. Glenn offers House Resolution 199 on Dec. 1, 2021.
Rep. Glenn: Tax relief should be part of Michigan's next state budget plan
Rep. Annette Glenn, R-Midland, today called for tax relief to be included in the next state budget.
"Families need tax relief more than ever after two years of challenges caused by COVID-19  disruptions that left many out of work, and – in the Midland area – massive and unprecedented flooding that caused additional financial hardship," said Glenn, a member of the House Appropriations Committee. "The state of Michigan has a revenue surplus – money that comes from and belongs to taxpayers. This is an opportunity for Michiganders to keep more of their own money, while helping our economy and making our state an even better place to live and work."
Federal rules generally have prohibited the use of one-time COVID relief and infrastructure funds to lower taxes. Glenn noted, however, that the state's own tax revenues have outperformed expectations. This was confirmed earlier this month during the state's Consensus Revenue Estimating Conference.
Glenn said she is open to a variety of tax relief options – including a repeal of Michigan's pension tax or a rollback of the state's income tax rate. Both have been among Glenn's priorities since assuming office in 2019.
"Promises to Michigan taxpayers were broken with income tax changes made back in 2011," Glenn said. "I will continue fighting to make things right."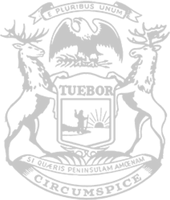 © 2009 - 2022 Michigan House Republicans. All Rights Reserved.
This site is protected by reCAPTCHA and the Google Privacy Policy and Terms of Service apply.