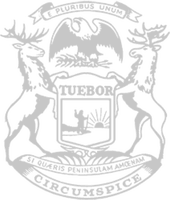 Rep. Harris supports much-needed, long-awaited election integrity reforms
Rep. Mike Harris, R-Waterford, recently helped the Michigan Legislature approve a bipartisan plan that will make elections more efficient and secure.
"I was happy to see Republicans and Democrats alike realize the need to strengthen election integrity in Michigan," Harris said. "These are common-sense improvements – they shouldn't be bogged down in partisan politics, and they were for too long. These are much-needed, long overdue changes that will strengthen confidence in Michigan elections."
While some of the recently approved measures previously had been vetoed by Gov. Whitmer, there is a bipartisan agreement in place for House Bill 4491, House Bill 6071, Senate Bill 311 and Senate Bill 8. The bills will soon be headed to the governor for her expected signature.
Highlights of the plan include:
Allowing the preprocessing of absentee ballots for two days before Election Day, making sure voters get valid results in a timely manner.
Requiring the Secretary of State and county election clerks to clean up official voter rolls every month, removing dead voters from the lists and decreasing the chances of fraud.
Strengthened security related to drop boxes, including a chain of custody and better tracking of ballots retrieved from them.
Allowing secure electronic return of ballots for active-duty military members stationed overseas.
###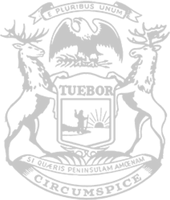 © 2009 - 2023 Michigan House Republicans. All Rights Reserved.
This site is protected by reCAPTCHA and the Google Privacy Policy and Terms of Service apply.