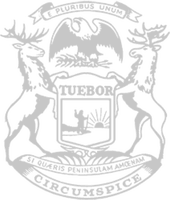 Rep. Markkanen: Signed child-care reforms will improve state system, help families
A series of reforms, including legislation from State Rep. Greg Markkanen, that establish a more effective, higher-quality child-care system for Michigan families were signed into law today.
Markkanen's new law offers practical updates for child care professionals. A child care center, group child care home, or family child care home would have a minimum of 90 days to implement new health and safety rules from the state. The proposal provides ample time so child care providers are not punished unfairly as they make sense of new guidelines.
Markkanen's proposal was part of several bipartisan bills unveiled roughly one year ago that prioritized effective care and greater flexibility as people throughout Michigan look for a child-care system that is more compatible to their needs. The proposals address underserved areas while also supporting providers who depend on adequate resources to deliver reliable care.
"Access to child care is a very important issue for families across the U.P. and the state," said Markkanen, of Hancock. "This has long been a barrier for many families, but we've seen a spike in the need for reliable child care as more people return to work following COVID-19 shutdowns. These new laws will prioritize getting more families the care they need for their children so they don't have to make difficult decisions regarding their finances or professional futures, while also giving care providers the resources they need to thrive."
Other new laws in the plan will allow providers to share certain health and safety records online to help parents access information when making decisions regarding their child's care, create enhanced reporting requirements and usher in more concise regulation to let high-quality providers thrive while bad actors are held accountable.
The series of bills received overwhelming bipartisan support in both the Michigan House and Senate before being signed by the governor.
"It was important to come together in a bipartisan way and get this done for U.P. families," Markkanen said. "These new laws are a step in the right direction for the challenges working parents face every day."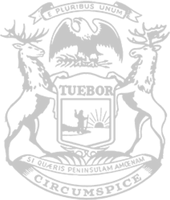 © 2009 - 2023 Michigan House Republicans. All Rights Reserved.
This site is protected by reCAPTCHA and the Google Privacy Policy and Terms of Service apply.