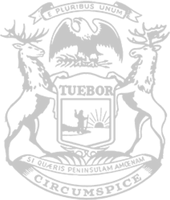 Rep. Reilly: Health department fell short with long-term care COVID-19 death monitoring
State Rep. John Reilly, a member of the House Oversight Committee, today said Gov. Gretchen Whitmer's administration should have broadened its efforts to record COVID-19 deaths from long-term care homes, after a state review identified deaths not previously counted by the department in its tally of long-term care deaths.
Reilly, of Oakland Township, and the committee heard testimony from Michigan Department of Health and Human Services (MDHHS) Director Elizabeth Hertel during a joint hearing with the Senate Oversight Committee following a report by the state's nonpartisan Office of the Auditor General (OAG) that reviewed the number of COVID-19 deaths linked to long-term care facilities.
The OAG identified 8,061 COVID-19 deaths linked to long-term care facilities as of July 2021 — 42% higher than the 5,675 deaths MDHHS recorded at the time using self-reported information from facilities.
Of the deaths identified by the OAG, 923 came from facilities that were not required to self-report COVID-19 deaths to the department. Reilly argued the department should have worked to get information about COVID-19 deaths from those homes, such as adult foster homes with 12 or fewer residents and some homes for the aged.
"Included in the flurry of unilateral executive orders Gov. Whitmer churned out during the pandemic were specific mandates for nursing homes and other long-term care facilities," Reilly said. "Despite these orders applying broadly to all licensed long-term care homes — as well as other, loosely-defined assisted living facilities — the Whitmer administration excluded some homes when tracking deaths from COVID-19. The governor heaped requirements on long-term care homes, but then failed to stay informed about the lives of the people who resided there."
Hertel said privacy concerns prevented requiring the other types of homes to report, but Reilly pointed out that reporting guidelines from the department already excluded personal information.
According to the OAG report, "MDHHS guidance required LTC facilities to report the total number of COVID-19 resident deaths and did not require them to report detail information, such as name, date of birth, date of death, or Social Security number of the deceased resident."
Even including only the facilities required to report deaths to MDHHS, the 7,010 deaths identified by the OAG represent a 24% increase over those logged by the department. Although MDHHS disputed the OAG's methodology for calculating the deaths, the auditor general defended the basis for the research, using other government databases.
"Deaths in long-term care homes should not have flown under the health department's radar — certainly not to this extent," Reilly said.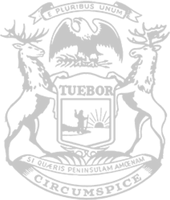 © 2009 - 2022 Michigan House Republicans. All Rights Reserved.
This site is protected by reCAPTCHA and the Google Privacy Policy and Terms of Service apply.