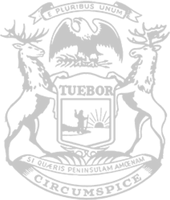 Rep. Wentworth supports tax relief for flood and virus victims in Arenac and Gladwin counties
Plan passes Michigan House and Senate, now heading to governor
State Rep. Jason Wentworth this week joined his colleagues in approving a plan to provide tax relief to families devastated by severe flood damage after heavy rainfall last month.
Wentworth, of Farwell, said the measure will provide more flexibility for 2020 summer property taxes, which will help families in Arenac and Gladwin counties who are fighting to recover from flooding and the effects of the coronavirus pandemic.
"I am pleased this plan received such overwhelming support and will quickly make its way to the governor," Wentworth said. "Between the coronavirus and the flooding, the last few months have been extremely difficult for families in our area. This plan is a step in the right direction and will bring relief to many people in our community."
House Bill 5761 allows a business or residential property owner unable to pay summer property taxes to have those taxes deferred without any penalties or interest. The property owner simply has to sign an affidavit stating they've been economically impacted by the pandemic or recent flooding, both of which led to state of emergency declarations.
Related legislation, HB 5810, provides temporary cash flow assistance for local governments facing shortfalls because of late tax payments. Property tax payments make up a pivotal source of revenue for local governments and fund services residents rely on every day.
"Originally these measures did not include assistance for those affected by flood damage," Wentworth said. "I fought to include help for those devastated by flooding because they are going to help so many people in need, with the economic shutdown caused by COVID-19 and the flooding."
In many Michigan communities, summer property taxes are due between July and mid-September. If signed by the governor, these measures would give property owners who suffer economic hardship until May 2021 to pay the bill without penalty or interest.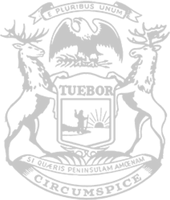 © 2009 - 2021 Michigan House Republicans. All Rights Reserved.
This site is protected by reCAPTCHA and the Google Privacy Policy and Terms of Service apply.